Design of exhibition stands
Types of exhibition stands
Manufacturers offer several different exhibition designs that differ in technical characteristics and appearance. The most effective are:
Linear stands
The compact installation with an open front side is mounted in a standard row. This is an economical version of the stand, relevant when conducting negotiations or demonstrating a limited number of products. The stand can be narrow or deep, with open or closed facades – the choice depends on the overall concept of the event.
Through or stand-pockets
In-line construction with open parallel sides. The main feature is to attract the attention of passers-by in places with high traffic. In addition, such stands can be designed in accordance with the design of the exhibition area and place several product offers at once.
Angular structures
Stands, as a rule, are installed at the end of a linear row and have two viewing sides at once. This allows you to attract the attention of visitors to the products of a small company. Among the advantages of corner stands are ease of design, matching the size of the row seat, the possibility of use during negotiations.
Peninsula
The stand, open from three sides, is most often located at the end of the row. The design is presented in the form of two standard corner seats and works for several streams of visitors at once.
Such constructions are relevant at automobile exhibitions, events dedicated to the display of furniture, agricultural machinery and other large-sized products.
Alternatively, it is possible to install island exhibition stands – structures open from all sides that attract the attention of the audience and are effective at demonstrating large-sized goods. Provided that the exhibition stands are decorated by professionals, they increase the marketing capabilities of the company.
Design features
The first thing a specialist needs to do before starting to develop a project is to define the concept of the event, study the products offered by the company, the advantages that a potential buyer should pay attention to.
The basis for getting started is the technical specification of the client, his wishes and preferences: the specialist creates a three-dimensional model of the future stand and submits it for approval. Special attention is paid to technical characteristics: materials, colors, light, load-bearing structures. The strength and reliability of the stand, its external attractiveness depend on this.
The guarantor of compliance of the design with the declared characteristics are preliminary calculations, which are carried out by a specialist.
An exhibition stand designed by professionals is an opportunity to attract the attention of the audience to the products offered, increase brand awareness and increase sales.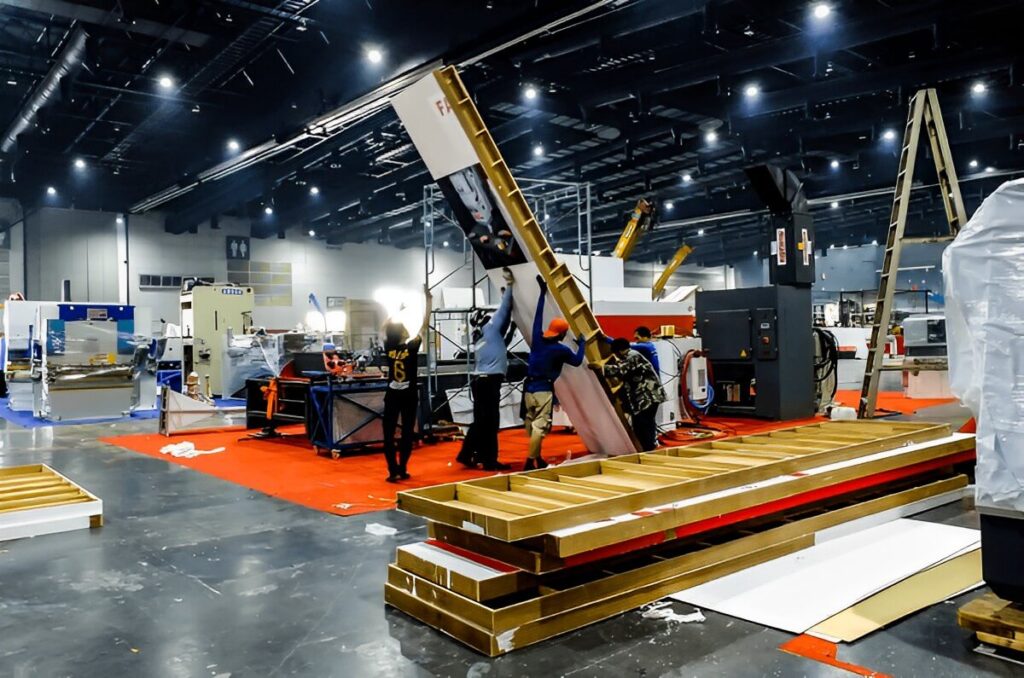 Installation of exhibition stands
Installation of exhibition stands in Dubai....
Learn more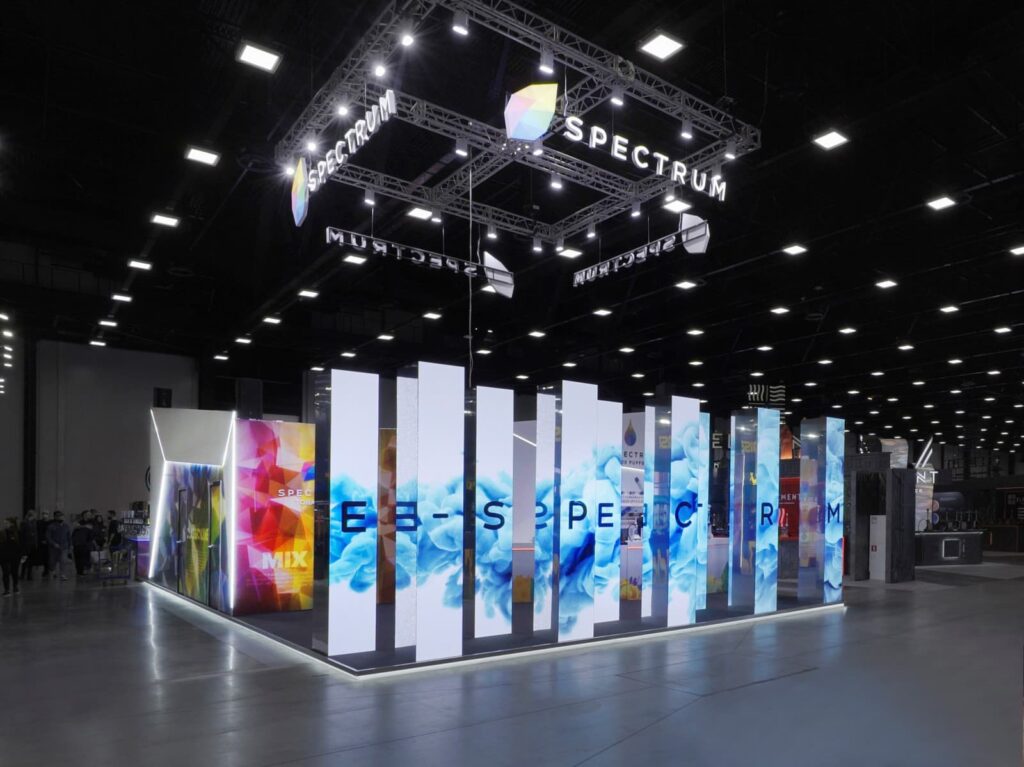 Multimedia solutions
Construction of multimedia exhibition stands in Dubai. Creation of a unique booth for the exhibition...
Learn more
Contact us